Canadian Tire – Cobourg Returns with Jonathan Finn for 2019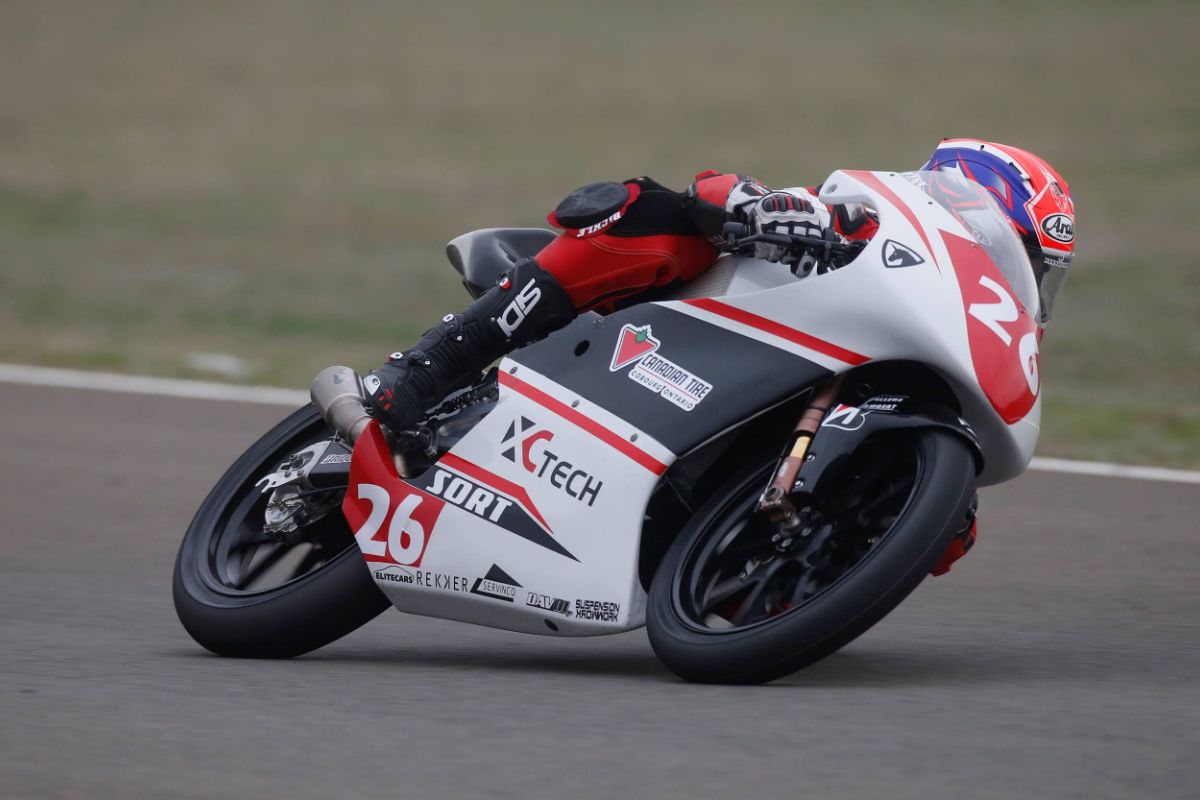 In his nine years of racing, 15-year-old Canadian motorcycle road racer Jonathan "Jonny" Finn has been partnered with the Cobourg Ontario location of one of Canada's most iconic brands, Canadian Tire. Finn is honoured to continue to represent Canadian Tire – Cobourg this coming season in Spain.
Founded in 1922 Canadian Tire is one of Canada's most admired and trusted companies providing Canadians with products for life in Canada across its living, playing, fixing, automotive and seasonal & gardening divisions. Thier 1,700 retail locations, financial services, and exemplary e-commerce capabilities help keep Canadians on the move and on top of every season. Canadian Tire – Cobourg is located at 1125 Elgin Street West, Cobourg, Ontario just a short drive from Canada's legendary racing and automotive performance facility Canadian Tire Motorsport Park.
Thanks to the continued support of Canadian Tire – Cobourg Jonathan has amassed 4 Canadian National Championships as well as multiple regional Championships in Mini Road Racing throughout Canada. He's also experienced success racing abroad in the United States and Europe.
The young rider continues to live and train in Spain in preparation for the newly named 2019 Campeonato de España de Superbike Cetelem or ESBK.
The Bushell Park, Saskatchewan native is also honoured to welcome these returning sponsors for his run at the 2019 ESBK Pre-Moto3 Championship;
Arai Helmet Americas
Bickle Racing
Human 2.0
Impact Safe-T Armor
Marsquest
VNM Sport
And, as announce previously he'll be proudly wearing the new RST Race Dept V4 leather suit as well as RST-Moto gloves and boots.
Jonathan is also thankful for the continued support from partners Riders Management, Infinet Motorsports and Vroom Media Ltd.
Jonathan put his brand-new Team XCtech-prepared 2019 BeOn Automotive Pre Moto3 race machine through its paces this past weekend at Circuito De Jerez and was thrilled with the progress he and the team had made.
He is also proud to support Laps 4 MD, a fundraising initiative to help make a difference in the lives of over 50,000 Canadians affected by neuromuscular disorders
Additional news about Jonathan's 2019 plans and sponsors will be announced in the coming weeks.