Jonathan Finn Launches New Website in Partnership with Vroom Media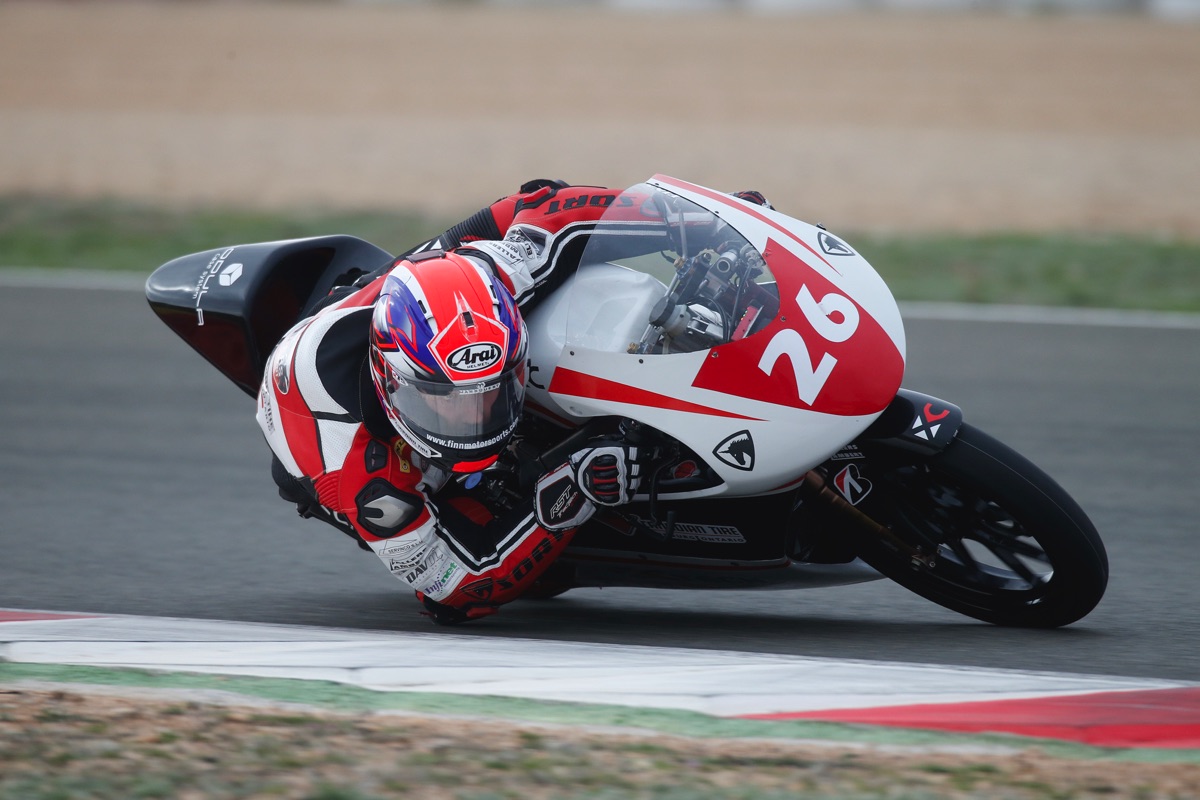 Coming off a pair of top-ten finishes in PreMoto3 aboard his #26 Team XCtech Canadian Tire – Cobourg machine, Canadian Jonathan Finn is proud to announce the launch of his new logo and a brand-new website, jonathan-finn.com. Finn's new digital presence was developed in partnership with Vroom Media Ltd based in Wales, in the United Kingdom.
Vroom Media specializes in working with MotoGP and motorsport clients and prides itself on being at the forefront in online and offline design and branding, websites, Smart TV apps, iOS apps, infographics and more. Current clients also include Casey Stoner, Alex Lowes, Eugene Laverty, JD Beach and John McPhee.
"Vroom Media has grown substantially over the years and it's not always the recognized brand names that lead the charge. We're proud to work with and assist the next generation of riders coming up through the ranks to make their mark on the international stage." said Gareth Bouch, Vroom Media's Creative Director.
The 14-year-old Canadian racer competing in the RFME CEV PreMoto3 championship in Spain couldn't be happier with his new online presence; " We discussed how I wanted to make sure family, friends and fans can enjoy returning to the website for updates and exclusive content and to represent my sponsors online." said Finn
Sitting 6th in overall points Finn's next RFME CEV Pre-Moto3 Championship race is May 26 & 27 2018 at the 4.65km – 16 corner Circuit de Barcelona – Catalunya located in Montmélo just west of Barcelona.
Finn is thankful for the support from Canadian Tire – Cobourg, Arai Helmet Americas, Bickle Racing, Human 2.0, Impact Safe-T Armor, Marsquest, BigB Racing, VNM Sport, Infinet Motorsports and Vroom Media Ltd.
As well as the website, you can also follow Jonathan's journey on Facebook (Jonathan Finn Motorsports), Twitter, Instagram (@finnmotorsports) as well as Finn Motorsports on YouTube.
For more information about Jonathan Finn or if you would like to become involved as a sponsor please contact finnmotorsports@gmail.com